For many years, technological advances have revolutionized almost all industries. The achievements in biotechnology, engineering, health are known, and its influence is notorious in almost all areas of our lives. The financial market was not far behind and has evolved, being one of the most innovative sectors. Considerable changes have been made to facilitate and streamline processes and transactions and to be in tune with modern life where many things are just a click away. In this sense, various platforms have been developed with facilities for Forex operators that provide countless tools. Currently, many brokers have developed their own trading platforms that offer to their clients, although they can also operate with others, among the best known are MT4 and MT5.
This writing does not intend to delve into the subject of Metatrader platforms, only to make a first approach and leave you a list of brokers that work with Metatrader 4 (MT4). Since it is such an important tool, we are sure that you will want to consider this information when choosing a broker. So, what is Metatrader 4?
Well, it is a famous online trading platform, it was launched by Metaquote in 2005 and since then it is constantly updated. It has become the most used online trading platform for forex traders. It is highly secure as it encrypts the data between server and client. It is very popular among operators due to its simple, user-friendly interface. It offers advanced technical analysis tools, mobile trading, flexible trading system, custom indicators and algorithmic trading with automated trading programs (Expert Advisors EAs). It has become very popular, among other reasons, because it can be customized according to your trading strategy, so each operator can adapt it to their needs, in consequence obtaining the greatest benefit from it. It has dozens of pre-installed indicators and the possibility of adding more. In addition, it allows to automate the operation, programming the opening or closing of positions based on predetermined parameters. Despite being widely related to Forex, it can also be used to trade CFDs.
It differs from MT5 mainly because MT4 records trades individually and allows separate position management, while MT5 automatically aggregates all trades, thus not allowing hedging. In summary, it is a very powerful, efficient and reliable platform, which is why it is used by both, experienced traders and beginners.
Below is a list of brokers that operate with the MT4 platform: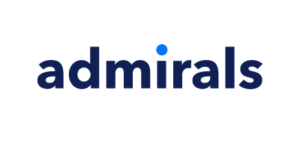 Headquarter: Estonia
Foundation: 2001
Regulation: FCA (UK), ASIC (AU), CySEC (CY), JSC (JO), EFSA (EE)
Deposit: $100
…